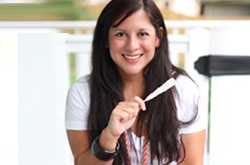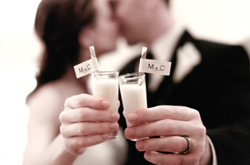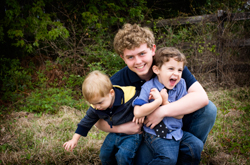 Hello there! My name is Natalie Clamp. My family calls me Nat. I'm so happy you stopped by! A few years ago, I would have never imagined I would be here, in this very spot. Doing what sets my heart on fire every single day— a mama to my boys, a wife to my amazing husband and business partner Steve, and making my client's dreams happen with our dessert tables.
The truth is I spent a big portion of my life in the nonprofit world. And yes, while I treasure the work that I did, I could never stop feeling like something was missing. So after some deep (closing my eyes tight) soul searching, I took an enormous leap of faith to grow the Chic Sweets brand full time and to this day, I can honestly say I have never looked back.
I love meeting new people and nothing excites me more than to weave a story through my dessert tables. I want to capture my bride's favorite candy growing up or the chocolates her fiancé gave her on their very first Valentine's Day. I believe that when a couple sees their table for the first time, it should feel like them. Their personality. Their taste.
When I'm not designing tables, creating the perfect cake pop or debating color swatches, you can find me hanging out with my boys (Steve included) and planning our next adventure which typically involves an ice cream run.
I look forward to getting to know you and helping to make your day into one of the best moments of your life!
Natalie Clamp is the owner and creator behind Chic Sweets. Her unique dessert tables and talent for using her imagination to bring forth new and exciting ideas have made her the sought-after designer in West Coast Florida. Natalie's work has been featured on ABC's Good Morning America, NBC's Daytime Morning show, as well as on Style Me Pretty, Rock N Roll Bride, Weddings Unveiled and numerous other wide-reaching blogs.
Clamp Family Photos: Limelight Photography | Center, "Couple" Photo: Moberg Photography