Jul
3
Taking a Break with Baby P
Hello everyone! Well, today I decided to interrupt my planned post to share a little glimse into a 26lb bundle of joy that I have the priviledge to hang out with on a daily basis. It's really difficult to put into words what this time with Preston has meant for me.  With my other boys, life was very different. I would see my boys two times a day, before dropping them off to their (god send, amazing day nanny/mommy #2) and then at night around 6:30PM when I got home from work. It wasn't easy and although I certainly loved the work I was doing, I felt inadequate as a wife and a mama and as the "boss man" would tell me…."you just weren't really fun to hang out with."
Now since my big move a few months ago, my life has shifted in such a big have-to-pinch myself way. To even just wake up in the morning and know that I'm going to see my boys more than I ever did, is still hard to swallow. And yes, with running Chic Sweets and taking care of Preston…I can feel the stress, but I've decided to take each day in stride and if I can accomplish a few things…I'm happy.
If not, I'm still happy.
1. Spend quiet time in the morning with Baby P. Have breakfast together.
2. Catch up on Chic Sweets. Clean out inbox. Make phonecalls. (Baby P nap time)
3. Go for a walk to the park. Swingtime.
4. More Chic Sweets work but if I can't, computer gets shut down.
5. Spence and Carson (Between camps, I have them most of the time as well)
6. Boss man comes home…dinner…family time
7. Chic Sweets work when everyone (including the boss man) is asleep
Does any of this happen everytime? Nope, not a chance, but I'm learning to be okay with that. And really, one look at this face and I'm constantly reminded to just be in the moment and enjoy the place I'm in right now. Perfect, not perfect…but extremely blessed.
Have a wonderful and amazing 4th of July everyone! Will return with some great dessert tables SOON!
Natalie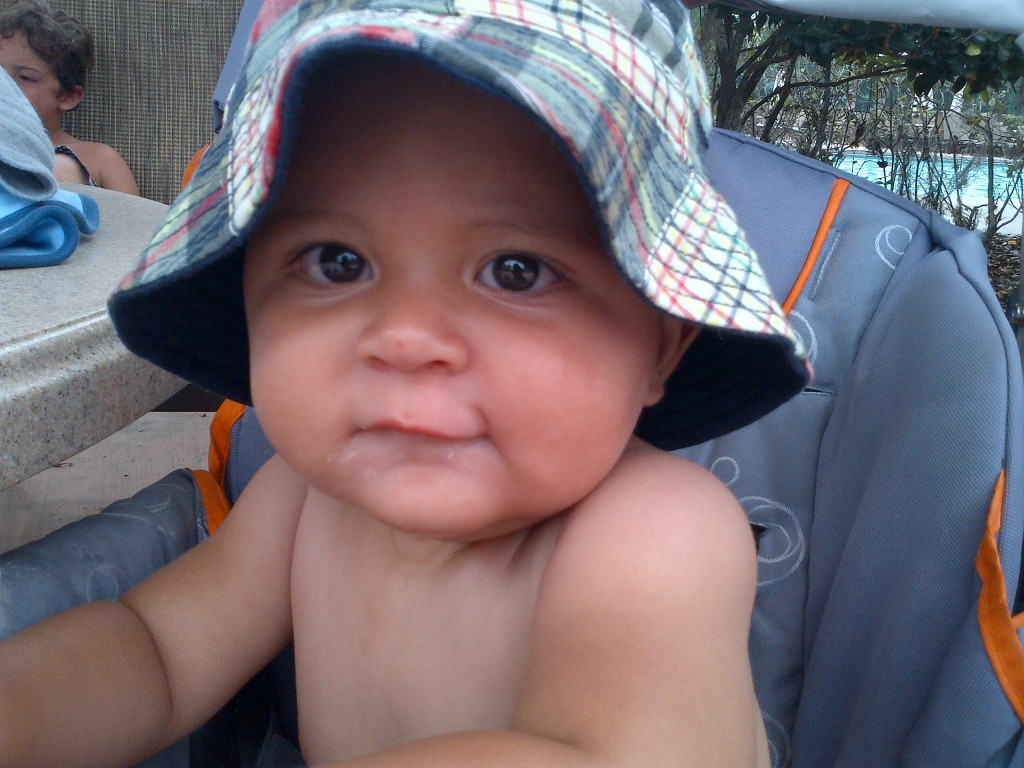 POOL TIME!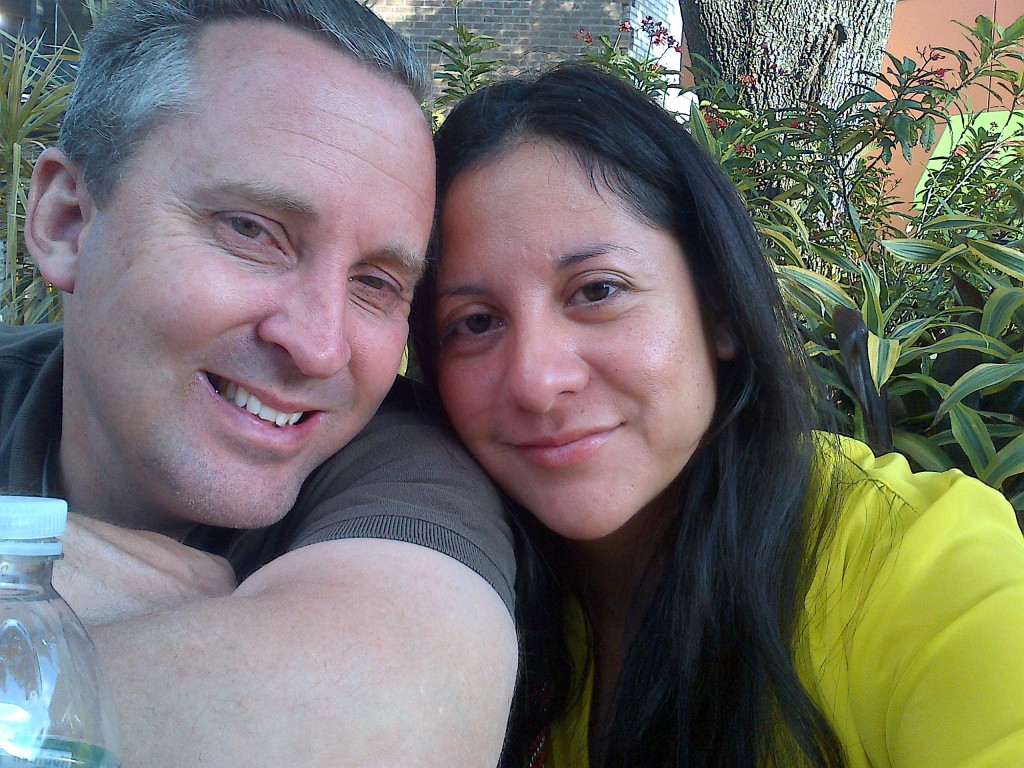 Me and the Boss Man (I'm much more fun to hang out with–HAHAHA)
Leave a Reply